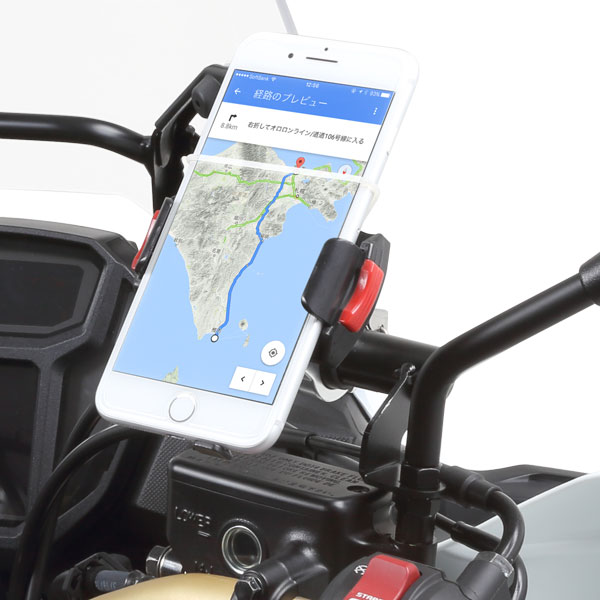 J01xx GPS / SMART PHONE HOLDER MOUNT
SPECIFICATIONS:
- Convenient holder mount for attaching holders for GPS, navigation, smart phones.
- Set a hang angle of 5 ° on the holder mount and horizontally Mirror hole type Lineup of 3 types for left and right and lever clamping.
- Made of steel.

J0110 Type-A
J0120 Type-B
- For the left side
( It also works right side but It will be set in front)
- For the right side
( It also works right side but It will be set in front)
Size
W 127 x D 50 x H 45 (mm)
Size
W 127 x D 50 x H 45 (mm)
Weight
72g
Weight
72g
J0130 Type-C
- Both left and right side mountable.
Size
W 107 x D 22.2 x H 105 (mm)
Weight
72g