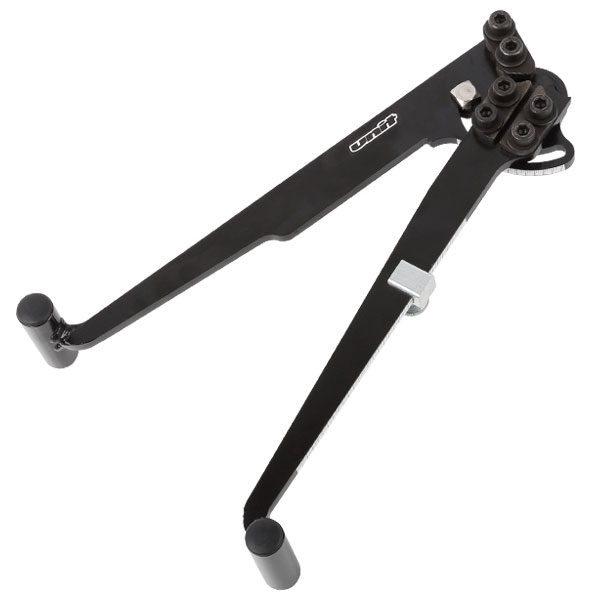 P1010 SPOKE BENDER
SPECIFICATIONS:
- Spoke bender makes your desired spoke bends.
- Cross handles on both hands, to easily bend spokes.
- Easy to set spokes on bender. It can be finely adjusted to spoke size and bend angle.
- Length adjuster holds spokes at bending area.
- Angle hold adjuster.
P1010 SPOKE BENDER
Material
Steel
Folding(mm)
W 330 xD 60 x H 90
Weight
1.46 kgs