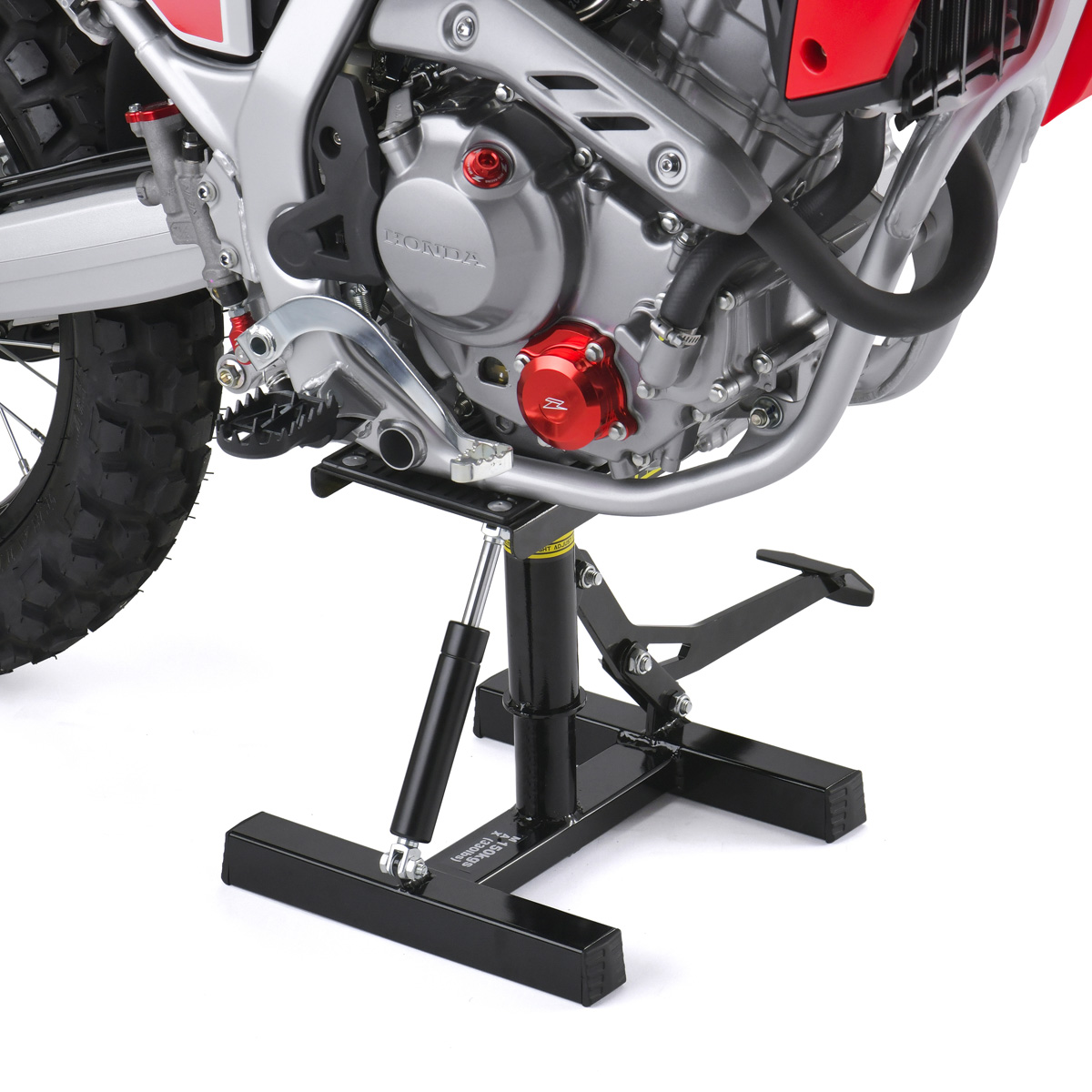 High stability and easy to work with!
Lift stand for trail bike that can be adjusted to the desired height.
A1354 LOW LIFT STAND WIDE
SPECIFICATIONS:
- Off-road bike lift stand suitable for vintage to current trail bikes.
- Specially designed for bikes with low minimum ground clearance.
- Provides high stability by not over-lifting.
- Can be adjusted to desired height for easy use even by beginners.
- Wide pedal for easy lifting up and down.
- Can be used on CRF250M, D-Tracker X, low-down custom bike, etc. with low minimum ground clearance. This provides a stable lift-up while holding the bike.
| | |
| --- | --- |
| Color | Black |
| Top panel size | Length 160 x width 280 (mm) |
| Minimum ground clearance | Available from 210mm to 330mm |
| Dimension | Width 305 x Depth 320 x Height 230 (mm) |
| Weight | 6.3kg |
| Maximum load | 150kg |
A1981 MX Stand Rep. Damper
Size
W210mm x D25mm
Weight
350 g