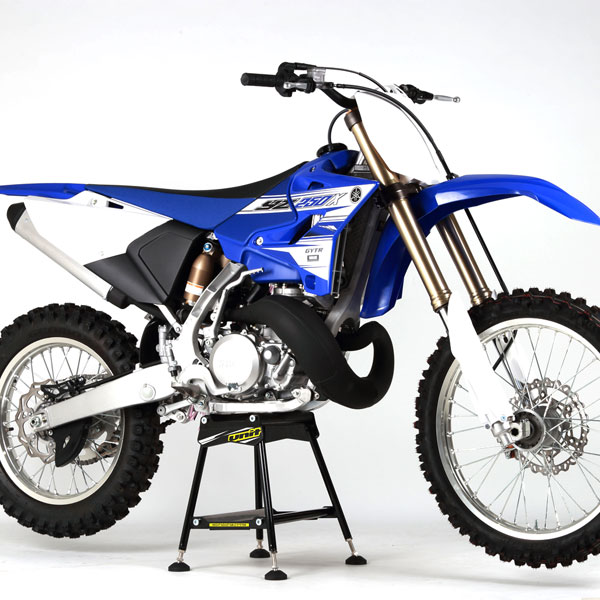 A2210 FIT STAND
SPECIFICATIONS:
- Adjustable height and the angle of top of the stand.
- Wide opening hole on th top of the stand for easy oil change.
- Adjustable angle of each foot bolts provide great stability.
- Can be used for small to full size dirt bikes.
- Comes with tool tray.
- Stand height range : 405mm to 460mm
- Maximum stand angle : 10 degrees
- Material : Steel
- Color : Black / Red / Orange / Blue
- Weight : 5.14kgs
- Max Weight : 150kgs (300lb)
Height adjustable
Can be used for mini, super motard to full size dirt bikes. Can be adjusted to your required height for your track use or maintenance at garage.

Adjustable angle
Adjust stand height and angle to lift up your front and rear wheel when the bike sits on the stand.

A2219 FIT / DOLLY Rep. Rubber Black 2pk