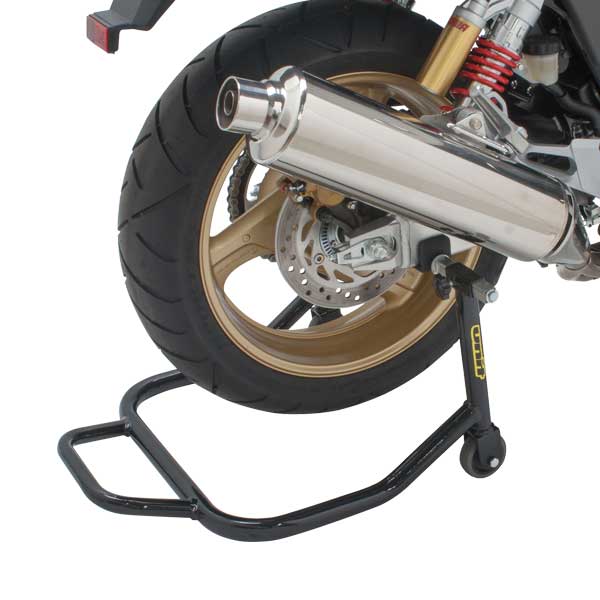 B2210 ROAD BIKE R-STAND TYPE L
SPECIFICATIONS:
- Street bike universal rear stand allowing rear wheel removal and easy chain adjustment or maintenance.
- L shape attachment holds lower swing arm to lift the bike.
- Adjustable L shape adapter to fit many different street bikes.
- Rubber coated L shape adapter won't scratch swing arm during lifting
- Material : Steel
- Color : Black
- Height : 325 mm
- Width : 265 mm - 375 mm

* Can not be used for motorcycle which swing arm heights on left and right are different, or one sided swing arm.
B2210 Road Bike R-Stand Type L
Size
W 500 x D 700
Weight
4.6 kgs
B2291 Attachment Set Road Bike R-Stand Type L
B2292 Attachment Set Road Bike R-Stand Type U
Material
Steel
Material
Steel
Size
W 55 x D 185 x H 50(1 pc)
Size
W 60 x D 130 x H 80(1 pc)
Weight
1kgs
Weight
388gs