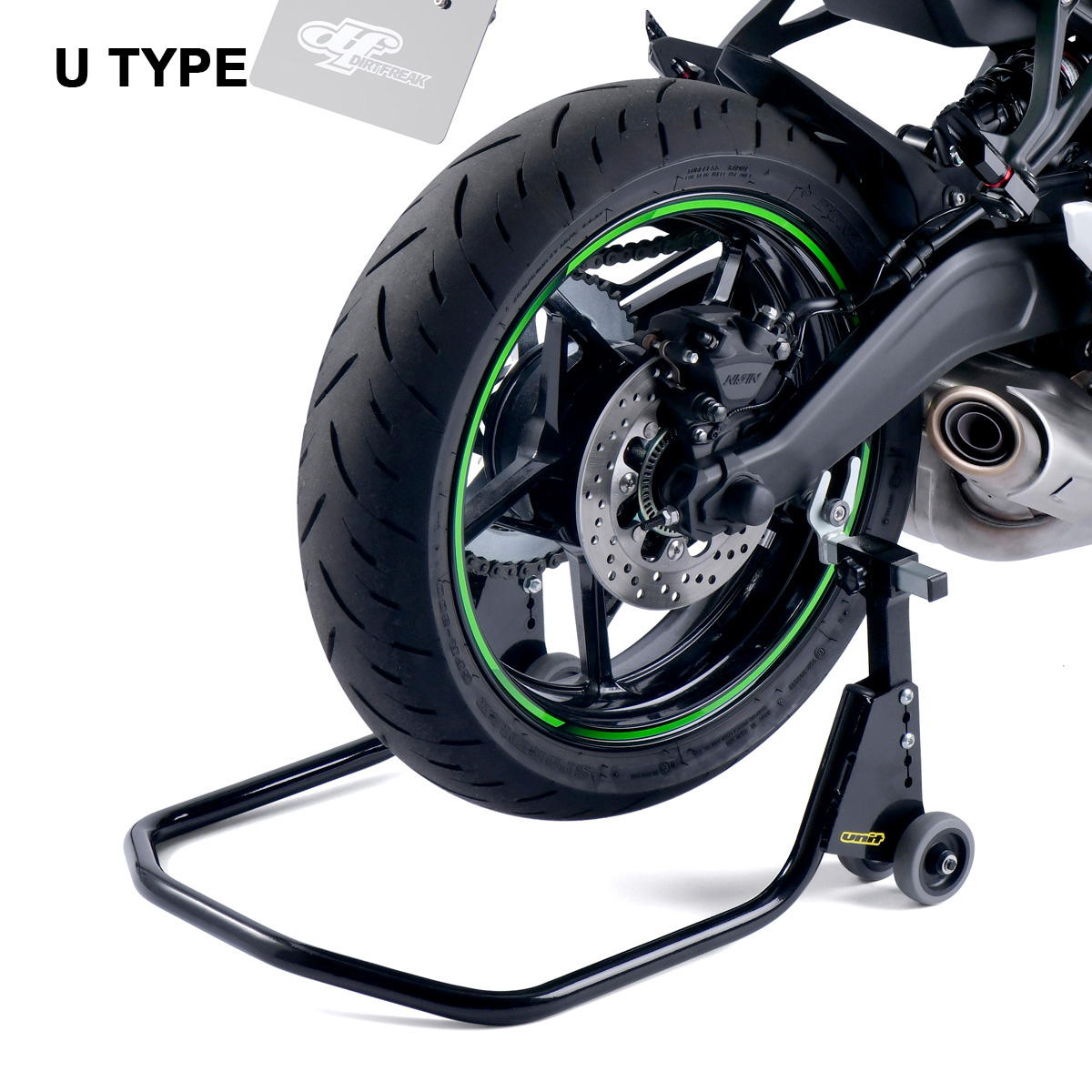 B2236 ROAD BIKE R-STAND Height Adjustable
SPECIFICATIONS:
- Height and width adjustable sport bike stand.
- Comes with L and U attachment.
- Height adjustable in 5 level.
- Can be used from a mini and a full size motorcycle
- Material : Steel
- Color : Black
* Can not be used for motorcycle which swing arm heights on left and right are different, or one sided swing arm.
B2236 Road Bike R-Stand
Height Adjustable
Size
W 570 x D 570 x H265-335
Weight
6.2 kg
B2291 OptionalAttachment Type L
B2292 OptionalAttachment Type U
Size
W 55 x D 185 x H 50(1 pc)
Size
W 60 x D 130 x H 80(1 pc)
Weight
1kg
Weight
388g