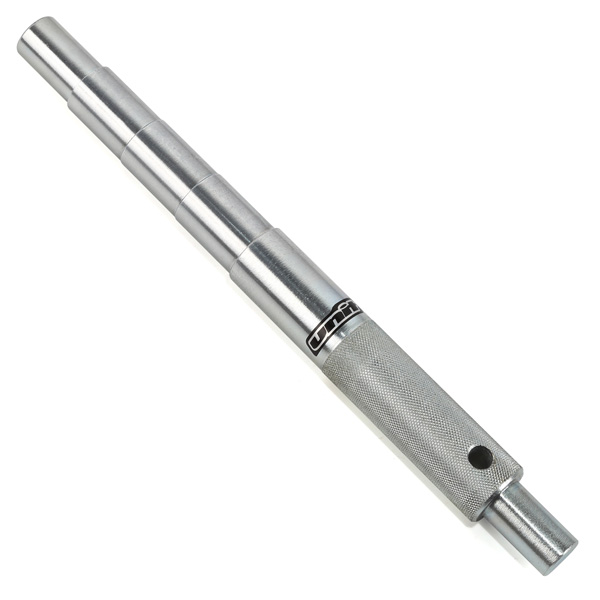 P3011 AXLE BRACKET SPINNER / HOLDER
SPECIFICATIONS:
- Tool to support to remove and install an axle bracket of an inverted front fork.
- Made of steel.

How to use
A front fork inner tube is securely fixed by UNIT PIPE CLAMP(P3505),
insert the axle spinner into the shaft hole of the axle bracket and rotate it counterclockwise to disassemble.
Please unscrew lock-screws to lock the axle shaft on an axle bracket before disassembling if needed.
P3011Axle Bracket Spinner / Holder
Diameter range of the axle bracket hole
Φ 20 mm Φ 22 mm
Φ 25 mm Φ 26 mm
Φ 27 mm Φ 30 mm
Length
320 mm
Weight
1.4 kg