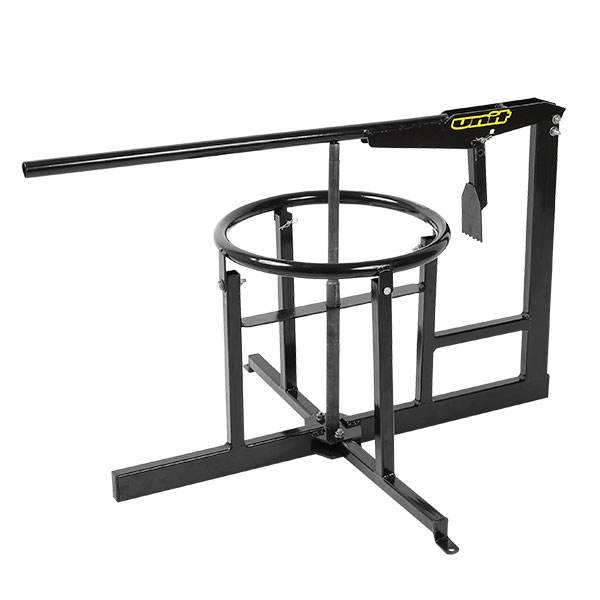 E1410 MOUSSE CHANGER
SPECIFICATIONS:
- Tire changer designed for mousse tire change and easy bead removing.
- Long bead breaker plate to easily push mousse tire down.
- Long operation handle makes bead breaking easy, gives you enough space for tire levers between wheel rim and tire bead.
- Comes with tire lever holder and tire changer fixed holes.
- Can be used with wheel axle shaft size 20mm-22mm and 25mm-26mm, wheel size from 18inch to 21 inch.
- Foldable design saves space in your garage or in your race van.
- Durable steel frame holds wheel during tire change.
E1410 MOUSSE CHANGER
Size
D 960 x W 800 x H 590
Folding
D 960 x W 140 x H 590
Weight
13.5 kg