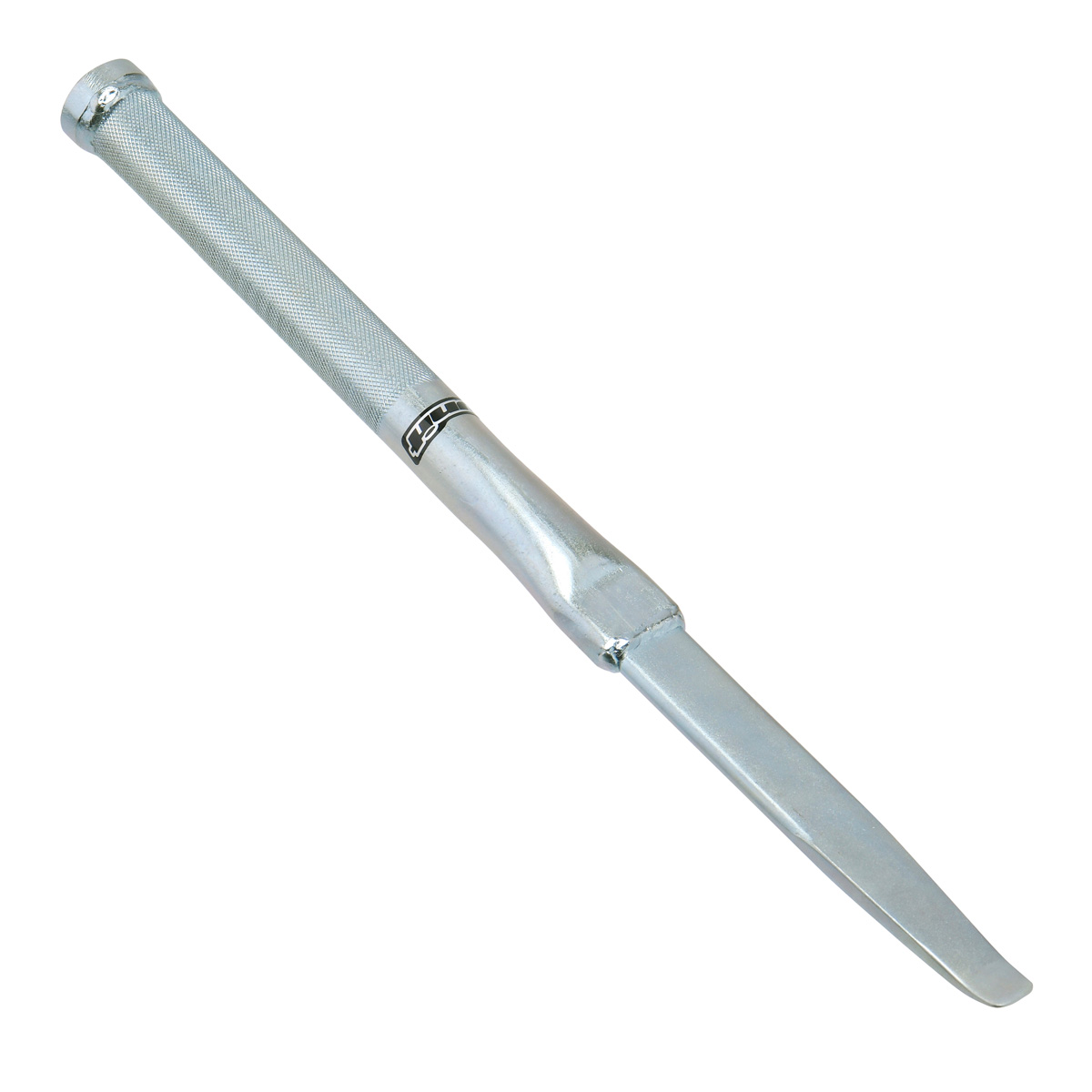 P2832 Mousse Tire Iron PRO-2
SPECIFICATIONS:
Smooth removal of moose tires
- A tire lever for mousse with high strength and long length to deliver force without waste.
- The grip part is thick and firm, and the knurling process makes it easy hold (even with gloves on) and apply force.
- Straight type suitable for removing mousse tires and curved type suitable for mounting are available.
Smooth removal of moose tires
Surface treatment
Chrome plate finish
Size
Approx. 425mm
Thickness
8 mm (lever part)
Grip Outer Diameter
26mm