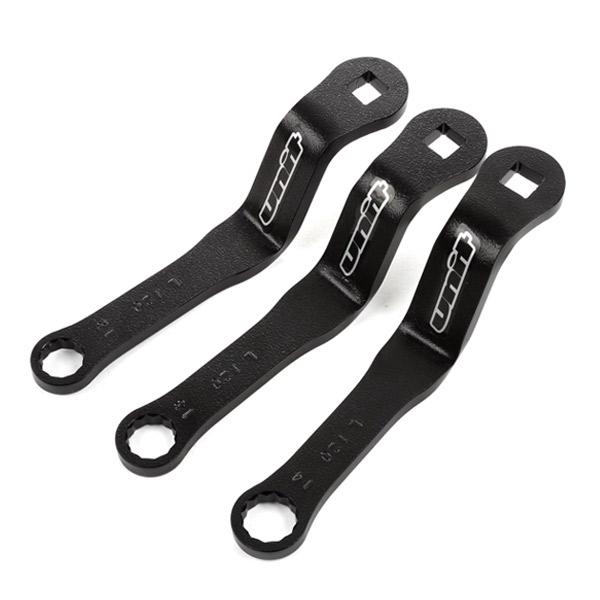 P371x REAR SPROCKET WRENCH 3/8DR
SPECIFICATIONS:
- Sprocket wrench to use 3/8 drive ratchet torque wrench available.
- Designed to easily loosen and tighten rear sprocket bolts.
- Offset wrench design for easy to access sprocket nuts.
- Chamfering finish on wrench hole side for smooth operation.
When using a torque wrench, please correct the change in tightening torque according to the length of the handle by the following calculation formula.
As shown in the illustration, please set so that this product and torque wrench are in line.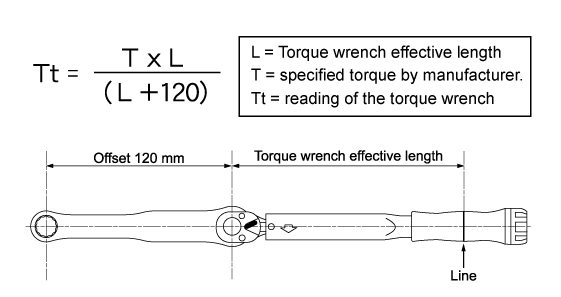 P3715 Rear Sprocket Wrench 12mm 3/8DR
P3716 Rear Sprocket Wrench 13mm 3/8DR
Length
140mm
Length
140mm
Weight
123gs
Weight
123gs
P3717 Rear Sprocket Wrench 14mm 3/8DR
Length
140mm
Weight
124gs